Crossfit NWA – CrossFit
Warm-up
Warm-up (No Measure)
8:00

1:00 Cardio

5-10 Banded Strict Press Red/Blue Band

5-10 Banded OHS Red/Blue Band

5-10 Banded Thrusters Red/Blue Band

5-10 Step Up Step Down
@ 5:00

BB BTN Push Press *Clean Grip

BB Split Jerk **Foot Work
Strength
Behind the Neck Push Press (4×2)
**Clean Grip here not snatch grip. Elbows down.
EMOM x 4 sets building in weight each round.
Build to a heavy set of 2.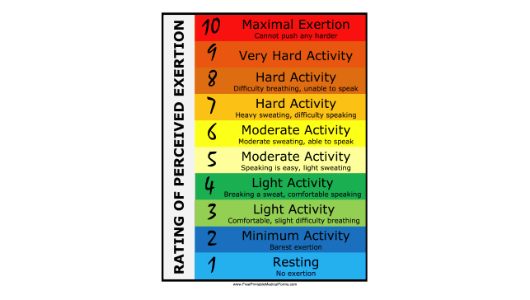 RPE Chart
Split Jerk (6×1)
EMOMx3

1 Split Jerk (Front Rack)
Start at 60%+/- and work up from there to a 7-8/10 RPE
then every 1:30 x3 sets

1 Split Jerk building up tp a 8-9/10 RPE
Post heaviest split jerk as score
Reset
Brief Metcon 6:00
Metcon (Time)
3 RFT

10/7 Strict Pull Ups

25 Wallballs 20/14 10/9

35 GS Box Jumps 24/20

Rest :30
Target Time per rnd – 2:30-3:00
Time Cap per rnd 4:00
Modify up or down still hitting target.

Weighted PU/Heavier ball/higher box or the opposite.
Strict Pull Ups – *Remember lat engagement. These can be any grip. Avoid singles here. Goal is 2-3 sets with or without a band. Band shouldn't allow you to hit 20 reps. Maybe 5-7 before failure.
Wallballs – This is a threshold number you should be able to go UB on. If you must break 2 sets.
Game Style Box Jumps- Mandatory Jump up step down on these. Stay steady . If you have to rest, rest on top of the box.